Featured Item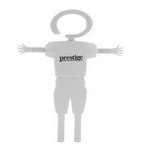 Buddy
Hang it to charge your phone. Hang it in your car while you drive. Hang it anywhere to listen to music. Hang it on your screen for multiple use. Hang it on your jeans! Holds your cell phone, GPS devic...

Welcome!
Promotional Advertising and Marketing has become one of the most effective ways to capture the attention of consumers. Promotional Products allow you to present your business directly to the consumer in such a way that the potential consumer can "see" or "use" your product everyday.

SOME GREAT USES FOR PROMOTIONAL PRODUCTS INCLUDE;
*customer appreciation *Promoting branch openings *Introducing new products *motivating sales people *Opening new accounts *Stimulating sales meetings
*Developing trade show traffic *Activating inactive accounts *Changing names of products/companies *Using sales aids as door openers *Motivating consumers *Moving products at dealer level *Improving customer relations
*Introducing new sales people *Motivating employees *Promoting new facilities *Building an image




Bullet Line


Office, home, outdoors, hats, pens, travel mugs







Gold Bond


Golf, office, outdoors, travel etc....




Hit


Pens, padfolios, outdoor items, office items and more





Beacon Promotions


World imports available, office items, tradeshow items, calendars, bags, awards and more.







Norwood


Calendars: Year at a glance, pocket and desk, comercial, custom



Signature Showrooms